Getting enough sleep is a daily challenge for many people with COPD. Between coughing, breathing troubles, and shortness of breath, it's no wonder that the disease makes it difficult to relax and sleep soundly at night.

Up to fifty percent of people with COPD report sleeping problems, which makes it a major concern for COPD treatment. Good quality, adequate sleep is necessary for a healthy body and immune system, and constant sleep disturbances can make COPD patients much more prone to illnesses, exacerbations, and other dangerous complications.

What's more, COPD patients are disproportionately affected by sleep disorders. For example, people with COPD are more likely to have sleep apnea, a dangerous condition that occurs when your airways collapse and restrict your airflow when you sleep.

In this article, we're going to show you a variety of different ways to improve your quality of sleep at night. But first, you need to understand why getting enough sleep is so important for your mental and physical state.


Why it's Important to Get Enough Sleep

Sleep deprivation can have devastating effects on your ability to concentrate, remember things, and deal with the pressures of everyday life. It also weakens your physical state, making you more prone to getting sick and having an acute COPD exacerbation.

If you have trouble getting enough sleep or wake up often during the night, it actually suppresses your immune system and makes you more likely to get sick. Some studies have shown that COPD patients who get poor sleep are up to fifty percent more likely to experience an acute exacerbation.

Lack of sleep also contributes to a variety of other health issues and chronic diseases including diabetes, high blood pressure, obesity, mood disorders, and inflammation. It also affects your mental state, making it more difficult to focus, problem-solve, and remember things. It can even lead to anxiety and depression over time.

To avoid these problems and keep your body healthy, getting enough sleep is a must. If you are having difficulty sleeping on a regular basis, you should start trying new ways to get better sleep right away.

Even though COPD can make sleeping challenging, there are plenty of ways to reduce and manage nighttime symptoms and make yourself more comfortable at night. Instead of giving up on good sleep, take some time to learn about the variety of medications, medical tools, and lifestyle changes that are proven to help you sleep better.

In this article, we'll show you many different techniques you can use to make it easier to fall and stay asleep every night. If you want to learn how to get better sleep, reduce your COPD symptoms, and experience the benefits of being well-rested, continue reading this article for a variety of practical tips you can use to get better quality sleep with COPD.


Why COPD Makes it So Difficult to Sleep

There are many reasons that a large percentage of COPD sufferers find it difficult to relax and get good quality sleep at night. COPD symptoms on their own often interfere with rest, but other, indirect effects of COPD can also make it difficult to sleep.

Many people with COPD experience disease-related anxiety or depression, or are at a higher risk for other conditions that affect sleep, including GERD and sleep apnea. In addition, medications used to treat COPD symptoms can cause poor sleep as well.

Here are a few major factors that contribute to sleep problems in people with COPD:
Disruptive COPD symptoms: It's not hard to imagine how feeling short of breath or having a coughing fit can make it difficult to relax and fall asleep at night. Shallow breathing at night can also cause blood oxygen levels to drop, which can cause you to wake up abruptly and frequently as a result.





Anxiety and mental health problems: COPD is a difficult chronic disease to live with, and it can take a huge toll on your emotional and mental health. It's common for people with COPD to experience anxiety disorders, depression, and general emotional distress, all of which can make it difficult to sleep.





Medications used to treat COPD: Some COPD medications, especially bronchodilator medications, can make it more difficult to sleep. Some medications have indirect side effects that can affect your ability to sleep as well, such as medications that cause nightmares or cause frequent urination during the night.





Obstructive Sleep Apnea: Obstructive sleep apnea is a breathing-related sleep disorder that affects a large percentage of COPD patients. It causes frequent lapses in breathing during sleep and causes people with the condition to startle awake frequently at night. Sleep apnea can still affect your sleep even if you don't know you have it and if, like most sufferers, you don't remember waking up during the night.





GERD (Gastroesophageal Reflux Disease): This is a condition that occurs when stomach acid leaks into your throat, and it affects a large number of people with COPD. GERD symptoms tend to be most noticeable at night while lying down, and it can affect your quality of sleep.





Difficulty sleeping in a comfortable position: COPD-related breathing problems can make it difficult to breathe while lying down. As a result, many people with COPD end up sleeping in uncomfortable, unhealthy positions, such as sitting up in a chair.

While COPD can make getting adequate, good-quality sleep a challenge, it's a challenge that can be conquered with simple solutions and adjustments to your daytime and nighttime routines. In this article, we're going to show you how to conquer each of these COPD-related sleeping problems so you can get the rest and energy you need to enjoy your life to the fullest.

There are a variety of practical ways to conquer the most common emotional, physical, and environmental causes of poor sleep in people with COPD. With this guide, you can begin addressing your sleep barriers today and start building a sleep-healthy lifestyle that will give you the consistent, restful sleep you've always wanted.


How to Get Better Sleep if You Have COPD


Change Your Bedtime Routine

Many sleep problems in the modern world result from poor habits. Even if COPD is the main cause of your sleeping difficulties, looking at your overall bedtime routine is still wise.

For example, habits like exercising in the evening or spending time on your phone or computer late at night make it much more difficult for your body to feel tired at bedtime. Also, running errands, doing chores, and working late in the evening doesn't put you in a good mindset for sleep.

Many of these habits are simple to change and can be surprisingly effective at improving your quality of rest. One of the most important things you can do is establish a relaxing, consistent bedtime routine that allows you to gradually wind down in the evenings.

For example, try planning relaxing activities like reading, yoga, or listening to music close to the time that you go to sleep. Work these kinds of activities into a routine you can follow every night, that way, when you follow your bedtime routine, your brain and your body will know it's time to rest and start preparing to go to sleep.

Here are some general tips for nighttime habits that can improve your ability to sleep:
Dim the lights at least an hour or so before you go to bed. That will help your brain and body start to feel drowsy so it's easier to fall asleep when it's time.





Don't do stressful or mentally taxing activities before bed. Try to find relaxing, idle activities that allow your mind to wind down and let go of worries.





Go to bed at the same time every night and set your alarm for the same time every morning, even on weekends. This will help your body adjust to your sleep pattern and fall asleep naturally at the right time every night.





Practice relaxation exercises like mindfulness meditation, breathing exercises, or yoga in the evenings to help your body and mind relax.





Try taking a warm shower or bath near bedtime; warming up your body will help you feel more sleepy.





Try drinking warm milk or decaffeinated tea to relax and wind down before bed. Just don't drink anything with caffeine and avoid drinking too close to bedtime if it will make you have to get up to go to the bathroom during the night.





Never use your computer, phone, or laptop in your bed or too close to bedtime. The light from the screen tricks your brain into thinking it's still daytime and makes it more difficult to go to sleep.





Use your bed for two things only: sleeping and sex. That way your body will know it's time to sleep and feel drowsy when you get in bed. Don't read books, browse the internet, or watch TV in your bed. It's a hard habit to break, but it can save you from many restless nights.





Clear your airways before bed to reduce symptoms like coughing and shortness of breath. Use proven mucus clearance techniques like chest percussion and huff coughing.




Don't sleep with pets in your bed, no matter how much you like to have them by your side. Studies show that pets can severely disturb your sleep, even if you're not aware of it. Get your pet a nice warm bed of their own to keep next to yours. Don't worry, both you and your pet will adjust quickly and you'll have more energy to give them in the mornings.


Stay Away from Alcohol and Caffeine at Night

While caffeine is an obvious cause for poor sleep, many people don't realize that alcohol can hurt your quality of sleep as well. Caffeine affects your brain and makes it difficult to fall asleep, while alcohol affects your brain and muscles, making it more difficult both to breathe and to stay asleep through the night.

One way that alcohol affects your sleep is by causing the muscles lining your throat and airways to relax too much when you sleep. This causes your airways to collapse or sag and obstruct airflow, which affects your ability to breathe and absorb oxygen at night.

This is a greater risk for people with COPD, who already tend to suffer from sleep disorders and nighttime breathing problems. Alcohol also affects your brain and your sleep cycles, and drinking alcohol too close to bedtime leads to worsened sleep quality.

Caffeine is a stimulant that can also affect your ability to fall asleep at night, especially if consume it too close to bedtime. For the best possible sleep, you should avoid caffeine for at least eight hours before you go to bed or cut it out of your diet altogether.


Avoid Foods that Trigger GERD

Gastroesophageal reflux disease (GERD) is a common digestive issue in people with COPD. In fact, by some estimates, up to fifty percent of COPD patients also suffer from GERD.

Some of the common symptoms of GERD are indigestion and difficulty breathing at night, which is particularly uncomfortable for people with respiratory diseases. These symptoms are most noticeable during the night because, when you're lying down, it's easier for stomach acid to leak into your esophagus. This causes heartburn and throat irritation that make it difficult to sleep and can leave you with a sore throat in the morning.

The best way to prevent nighttime GERD symptoms is to eat a GERD-friendly diet. If you suffer from GERD, be careful not to eat foods, like acidic foods, that might trigger your GERD symptoms, especially at night before bed.

Another thing that can help is to eat something bland and absorptive before going to sleep. Try eating a few light crackers, like plain saltine crackers, before bed to keep your hunger and stomach acid at bay.

If you still struggle with GERD symptoms after adjusting your diet, talk to your doctor about medications and antacids you can take to keep your symptoms under control. In severe cases, you might need stronger medications or surgery to treat your GERD.


Don't Eat too Close to Bedtime

Many people with COPD find that a full stomach makes them feel extra breathless. This happens when your stomach expands and presses on your lungs and diaphragm, making it more difficult to breathe.

This can make you very uncomfortable, especially if you're trying to rest. Feeling bloated and breathless makes it hard to relax and will likely hurt your quality of sleep at night.

The best way to prevent this is to eat several smaller meals throughout the day, instead of three large ones. Also, be careful not to eat too much too close to bedtime, otherwise, you'll be at risk for breathlessness and indigestion as you try to sleep.

You don't want to go to bed hungry, though, so have a light, healthy snack ready in case your appetite kicks in before you go to sleep. Saltine crackers, a bit of cheese, or another small, quick, low-sugar snack will do.


Make Your Bedroom More Pleasant

Many people underestimate the impact that their environment has on their ability to sleep. If the bed and the room you sleep in doesn't feel comfortable, it makes it much more difficult to relax and rest at night.

Take a moment to look around your bedroom, and ask yourself, "Is this a place I look forward to sleeping in?" Is the room cozy and comfy, quiet, and free from clutter?

It's important to sleep in an environment that is quiet, dark, and comfortable, otherwise, it will be difficult to sleep undisturbed. Your sleep environment should be free from messes, bright screens and electronics, and anything else that could be distracting or stressful while you're trying to sleep.

Here are some tips for making your bedroom environment more cozy and comfortable:
Save up for a better mattress or more comfortable bedding. Lying on a luxurious mattress or wrapping yourself in soft, silky sheets can help you relax at night and even look forward to going to bed.





Clean up messes and clutter and organize your space. Make sure every item in your bedroom has a proper place so it's easy to keep clean.





White noise can be very effective at blocking sounds that come from outside your room. Get a white noise machine to place near a noisy window or door to drown out disruptive sounds while you sleep.





If bright light comes in through your window in the morning, consider getting a blackout curtain to keep your room dark. You could also hang a thick blanket in front of the window or get a comfortable eye mask to block the sun from your eyes.





Keep anything that reminds you of work or responsibilities out of your bedroom. Keep your bills, work documents, and other task-related items somewhere else, so they don't trigger anxiety before bed.





It's easier to sleep if you keep your room cool at night. You can do this by setting your AC to a comfortable temperature, opening a window, or aiming a fan at your bed.

It's easy to ignore messes and environmental annoyances in the bedroom, but it's not a part of your house you should neglect. It's worth taking some time to personalize, organize, and turn your bedroom into a place where you can actually be comfortable and enjoy sleeping.


Take Care of Your Mental Health

If you're having trouble relaxing and sleeping at night, it might be because of mental distress. It's normal and common for people with COPD to experience negative emotions or psychological disorders like anxiety and depression, all of which can severely interfere with your ability to sleep.

Living with a chronic disease is hard; it can be exhausting, frightening, and take a huge toll on your life. It's natural to experience anxiety, depression, and emotional distress as your symptoms worsen and you lose your physical independence.

That's why it's so important to look after your mental health and see a mental health professional if you can't cope on your own. Instead of withdrawing or letting anxiety eat away at your life, turn to your family, friends, and pets for joy and comfort. Do your best to continue doing the hobbies and activities you enjoy and don't let your disease define your life or who you are.

Part of looking after your mental health includes setting aside time for quiet and relaxation every day. Proven techniques like mindfulness meditation or creative hobbies are a great way to unwind and refuel your mental resources.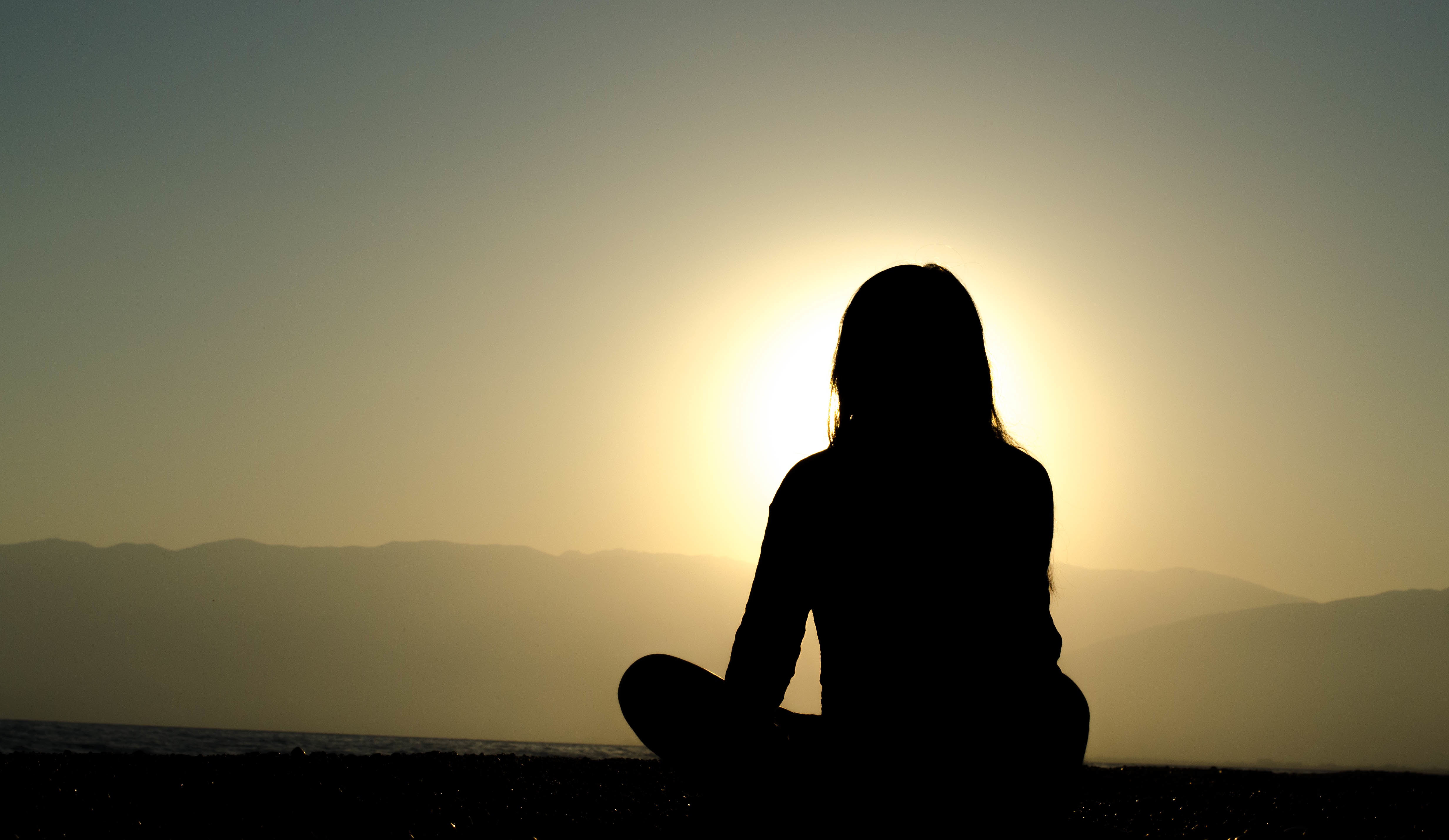 A healthy diet, healthy sleep schedule, and regular exercise can also do wonders for your mental health. Getting regular aerobic exercise, in particular, is a very effective treatment for anxiety that will also help you feel tired enough to go to sleep at night.

If you suffer from severe anxiety or depression that disrupts your daily life, talk to your doctor about treatments or medications that can help. Your doctor might refer you to a psychologist or psychiatrist or prescribe anti-depressant medications to help you improve your mental health and quality of life.


Consider Therapy

People with COPD often feel isolated, disconnected, and find it difficult to ask for support. But everyone needs mental and emotional help now and then, especially when going through a difficult time like managing a chronic disease.

Many people find that counseling and talk therapy help them confront their anxiety, depression, and other negative emotions related to their disease. Individual therapy provides a safe, intimate setting to unpack personal thoughts, worries, and fears and work through mental barriers that make it difficult to fully enjoy life.

You can also find COPD therapy groups where you can connect with other people who understand what you're going through. There are a variety of both online and local therapy groups designed specifically for people with COPD and other chronic diseases.

Talking with other COPD patients and sharing your challenges and successes is a great way to regain confidence and a feeling of control over your disease. You can also get useful advice, emotional support, and new friends through group therapy that you would never have gotten if you tried to cope on your own.


Keep a Journal

If you suffer from anxiety or depression, then you know how they can take a toll on your ability to sleep. Many people with COPD experience hopelessness, despair, fear, and worry, which often intensify and are difficult to ignore at night.

That's why it's important to quiet your mind and let go of your worries and fears before bed. One method for doing this is journaling, an activity researchers have proven time and time again is a powerful and effective tool for mental health.

There are no hard rules for journaling; a huge part of its benefits come from the freedom that journaling gives you to write and express yourself freely, without strict guidelines or judgment. All you have to do is spend at least a few solid minutes writing something—anything—about yourself, your life, or your thoughts.

Journaling before you go to bed is a great way to unload all the distressing thoughts and worries that have accumulated in your head during the day. Recording your hopes, your fears, or even your to-do list in your journal can help you let go of heavy thoughts and feel calm enough to sleep.

Here are some general tips to help you get the most out of journaling:
Try to write in your journal regularly, ideally every day. That way it becomes a habit and something you can look forward to that will help you relax before bed.





Don't edit, scrutinize, or judge yourself as you write. Let the words flow freely and uncensored; it's about the action of writing, not how eloquent or pretty it looks on paper.





It's okay not to write in full sentences. It's okay to write stories, lists, and streams of consciousness. You don't have to be grammatically correct, and you don't even have to make sense. A journal is about expressing yourself in whatever way you please.





Your journal is, primarily, for you and you alone. However, if you desire, you can share pages or passages with others. Sometimes it's easier to express yourself and communicate on paper, and sharing your thoughts and feelings with others can be therapeutic.
Progressive Muscle Relaxation

Another technique that can help to quiet nighttime anxiety and restlessness is progressive muscle relaxation. It is a method for reducing muscle tension and relaxing your body before you sleep, and it's often recommended for people who suffer from insomnia.

Anxiety and mental distress affect more than just your emotional state; they have noticeable physiological effects, too. Anxiety, in particular, tends to manifest in your body as muscle tension and jitters that can make relaxation all but impossible.

Progressive muscle relaxation addresses anxiety from the outside in; that is, by relaxing your muscles and reducing the physical effects of anxiety, it helps to reduce the feeling of anxiety that you experience on the inside, as well. It also helps prevent muscle spasms and tightness, so you can relax and feel more comfortable in bed.

You practice progressive muscle relaxation by lying still and putting all your mental focus on your body and the sensations in your muscles. Then you begin consciously tensing single groups of muscles and then relaxing them. You do each muscle group, one after another, starting with your head and proceeding down to your feet.

This is a great exercise to do before bed, especially if you tend to feel anxious or tense when you're trying to fall asleep. It helps you take your mind off of worries and makes it easier to relax by reducing muscle tension, which sends signals of anxiety and distress to your brain.

There are a variety of online guides to progressive muscle relaxation you can use to learn the technique. You can also learn with guided audio sessions, which are a great way to practice and get the hang of progressive muscle relaxation.


Get Tested for Sleep Apnea

Anywhere from ten to fifteen percent of people with COPD also suffer from obstructive sleep apnea, a serious sleep disorder that disrupts your breathing while you're asleep. This is referred to as overlap syndrome and causes serious sleep deprivation and health complications.

Obstructive sleep apnea occurs when your airways are unable to stay open while you're asleep. This is often a result of the muscles lining the throat and airways relaxing too much, collapsing and preventing air from flowing freely to the lungs.

This prevents your lungs from getting enough oxygen, which causes you to wake up frequently during the night. This significantly affects your sleep and leads to daytime drowsiness and fatigue, especially in combination with other COPD symptoms. But because sleep apnea symptoms happen when you're barely conscious, most people don't even remember or realize they ever woke up.

This makes sleep apnea difficult to catch and diagnose, causing many people to suffer poor sleep for years before discovering that they have the disorder. Often, a spouse or sleeping partner is the first to notice the signs, such as snoring or gasping, and choking during sleep. The symptoms are hard to catch on your own, which is why it's important to talk to your doctor if you or your partner notice frequent sleep disturbances or any of the other symptoms of sleep apnea.

Here are the most common symptoms of sleep apnea:
Frequently feeling sleepy and tired, even after seeming to get a full night's sleep

Waking up frequently during the night, especially if you wake up gasping or choking

Daytime sleepiness and fatigue

Problems with memory and concentration

Morning headaches

Snoring

For people who suffer from both sleep apnea and COPD the condition is especially serious, mainly because it affects their ability to breathe. Restricted breathing caused by sleep apnea can make blood oxygen levels drop dangerously low at night, which is damaging to the heart, blood vessels, and lungs over time.

If you have sleep apnea, the only way to get a good night's sleep is to treat the underlying problem. Luckily, there are a variety of effective treatments for sleep apnea, including mouthpieces, nasal sprays, and continuous positive air pressure (CPAP) machines.

To get tested for sleep apnea, you'll have to be monitored by doctors while you sleep. To get a proper diagnosis, you'll have to schedule an appointment at a sleep clinic so they can observe you overnight.

While it might be somewhat uncomfortable and time-consuming, getting tested for sleep apnea could save you from a lifetime of poor sleep and health problems. As soon as you get diagnosed, you and your doctor can find a solution that allows you to sleep better and feel better every day.


Change Your Sleeping Position

When you lie down on your back, it puts extra weight on your chest, which can make breathlessness worse for people with COPD. It is much worse for patients who are obese or whose disease is more advanced.

This causes many people with COPD to sleep in uncomfortable positions that strain their muscles and joints and make it difficult to get good sleep. Some people prop themselves far up with pillows or sleep sitting up in a chair, which might make it easier to breathe, but often also makes it difficult to fall and stay asleep.

If you find yourself sleeping in odd or uncomfortable positions as a result of breathing difficulties, try some new positions for sleep. For example, if you usually lie on your back, try lying on your side instead.

Sleeping on your side helps your airways stay open and often makes it easier to breathe. If you must lie on your back, then propping up your head and neck with a couple of pillows can also reduce breathlessness while you sleep.

Here are some tips for sleeping on your side with COPD:
Lie on your side with one or two pillows to prop up your head and neck.

Place a pillow between your knees for better comfort and posture.

Try not to curl up or bring your knees up toward your chest. Try to keep your back straight and your knees bent slightly.

If you still have difficulty breathing, use a couple of extra pillows to prop up your whole upper body in a position known as high side-lying. A triangle, wedge-shaped pillow or cushion is great for this purpose.

Here are some tips for sleeping on your back with COPD:
Lie on your back with two pillows under your head and neck. This will keep your head elevated and your airways open, allowing mucus to drain and making it easier to breathe.





Place a pillow or rolled-up towel under your knees. This will help you stay more comfortable and help keep your spine straight while you sleep.

If you try adjusting your sleeping position and still have trouble sleeping and breathing at night, talk to your doctor. You might need nighttime oxygen therapy to help you breathe while you sleep.


Talk to Your Doctor About Nighttime Oxygen

Oxygen desaturation, which happens when your blood oxygen levels drop below normal, is a common problem for COPD patients when they sleep. This can make you feel breathless and cause you to wake up during the night.

It's important not to ignore nighttime symptoms of oxygen deprivation because it can damage your body and your heart over time. If you notice extra daytime fatigue, morning headaches, or experience difficulty breathing in bed at night, talk to your doctor about whether nighttime oxygen could help.

Supplemental oxygen isn't for everyone, and you have to meet specific criteria to get it covered by Medicare. Talk to your doctor about your symptoms and he can test your lung function and blood oxygen saturation to determine if nighttime oxygen is right for you.


Talk to Your Doctor About Your Medications

If you're having trouble getting to sleep at night, it might be your medication rather than your COPD that's keeping you up. Common medications, such as bronchodilators, used to treat COPD have side effects that could disrupt your ability to sleep.

If you are having trouble sleeping at night, make sure you talk to your doctor about your problems. He might be able to adjust the dose of your medication or the time that you take it.

If you're lucky, adjusting your medication schedule might enough to help you get better sleep. If not, your doctor might be able to suggest other medications or techniques you can use to make it easier to sleep at night.


Conclusion

Getting enough high-quality sleep is one of the cornerstones of a healthy lifestyle and can significantly improve your ability to manage your COPD. It's not just a suggestion; good sleep is necessary for your lungs, your immune system, and your mental and emotional health.

The tips and techniques in this guide will help you beat poor sleep and insomnia by crafting a sleep-healthy lifestyle and environment. It may take time and dedication before you get there, but it's well worth the effort.

Poor sleep often takes more of a toll on people's lives than they realize, and it's easy to get used to a sub-par, sleepy way of life. But when you start getting adequate sleep, you'll find that you have much more strength, energy, and motivation and that you're in a much better place to effectively manage your COPD.